Students at Reenis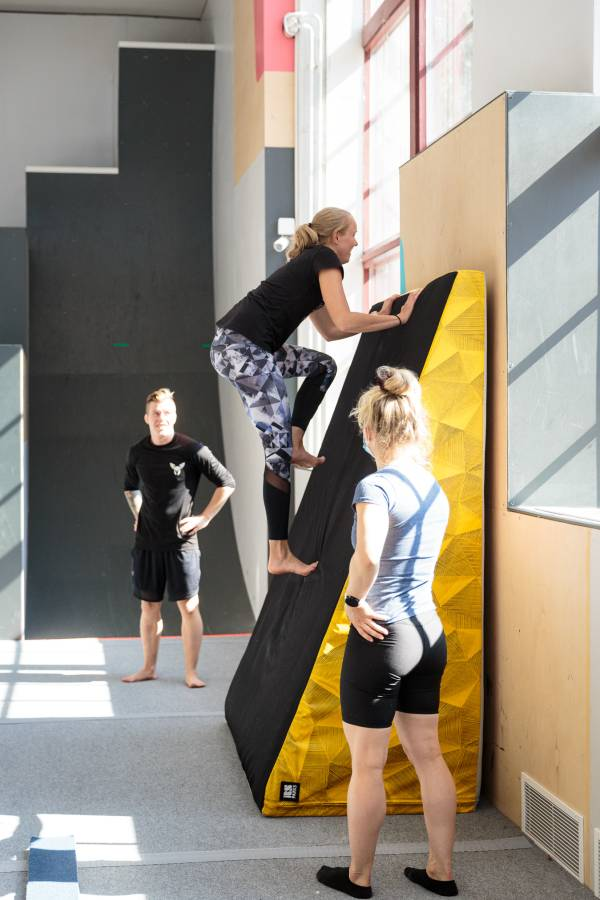 Reenis opening hours and price list:
Reenis:
Mon-Fri 14:00-19:00 (19:00-21:00 k15)
Sat-Sun family time 10:30-12:00, general shift 12:00-18:00
Entrance fee 12€
Entrance fee 7€ at 19:00 on weekdays
UniMove entrance fee 8€ when arriving between 14:00-15:30
10 times 99€
Monthly pass 49€
1 year membership 40€/month
Reenis Gym:
Every day 06:00-24:00
Entrance fee 6€
10 times 55€
Monthly pass 24.50€
Monthly pass for UniMove member 20€
1 year membership 240€/12 months
Student discounts can be obtained wit a valid student card
*weekday discounts valid on normal weekdays, not during school or public holidays
Courses
Tuesday
Tricky tuesday at 20:00-21:00
Tricky tuesday is an open guided skill class for adults. You don't need to register for the class in advance, you can join for just the price of the entance fee.
Wednesday:
Basics of adult acrobatics and tricks at 19:30-20:30. New courses in october and november! The price of the course is 65€ (including 4 guided hours and Reenis' monthly pass). The price is 60€ with a valid student card and 55€ for a UniMove member. The montly pass is valid for 30 days from the first time.
Yoga
Monday:
Dynamic yoga at 17:00-18:00
Calming yoga at 20:15-21:15
With a valid student card 12€/ one time. You can register for classes by claiming a place at the Reenis cash desk or on the Reenis website. Be prepared to show your student card!