Reenis is a gym for creative training – have fun while training and learning new skills!
We've got a wide variety of trampolines, including two supertrampolines and one from which you can jump into the foampit. We have airtracks, a spring floor, parkour & street workout area and a functional gym.
You can also try different circus activities such as aerial acrobatics, juggling and unicycle. We have a lot of different balance and trampoline equipment like Indoboard balance board, trampoline bmx, trampoline skis, trampoline snowboards, etc. In the parkour area, you can find the warped wall from Ninja Warrior.
We also have a cafe, where you can buy snacks.
Opening hours
Monday-Friday 12-19 (R15 19-21)
Saturday-Sunday 11-18
Family Time Saturday-Sunday 9.30-11
Exceptions:
6.12. 11-18
17.12.2023 11-16.00
23.12. 11-16
24.–25.12. Closed
26.-30.12. 11–18
31.12. 11–16
1.1.2024 Closed
2.-7.1.2024 11–18
Birthday party and private bookings:
Age limits:
Children over the age of 10 and older can come without parents.
Children under the age of 10 can come with a guardian.
Get your family together and come to Reenis. Family time is great for kids to play and have fun together with parents. Maximum of three kids per parent. Family time entrance fee is 8€/kid. Children under 2 years old and parents 0€. Recommended age 1-9 years old.
Waiver
Every customer needs to read and sign the waiver before entering the activity area for the first time. You can fill out the waiver online or at Reenis.
Reenis GYM
Our functional GYM is open. You can find more info here
Address and contact info
Alvar Aallon katu 1
90520 Oulu, Finland
+358 8613 9199
info@reenis.fi
Free parking / Free WiFi for customers
See public transportation options and bus timetables on the website of Oulun Joukkoliikenne.
Located at Meri-Toppila, 4km away from center of Oulu and 3km away from university of Oulu. Closest bus stops 350m away from Reenis are Meri-Toppila P(1866) and Meri Toppila E(1865). Busses 4, 4A, 20, 20B, 21
A few notes before your first visit:
Remember to fill out the waiver. Person over the age of 15 can also fill out the waiver here at Reenis. If person is under the age of 15, parent or legal guardian must sign the waiver.
Under 10-year-olds must be accompanied by an adult.
You can take your own lock with you or rent one from the checkout, if you want to store your belongings safely.
You can wear indoor shoes and indoor sports clothing.
Single ticket is valid until leaving Reenis.
Person under the age of 15 can train until 7pm on weekdays
For more information, please email us info@reenis.fi or call +35886139199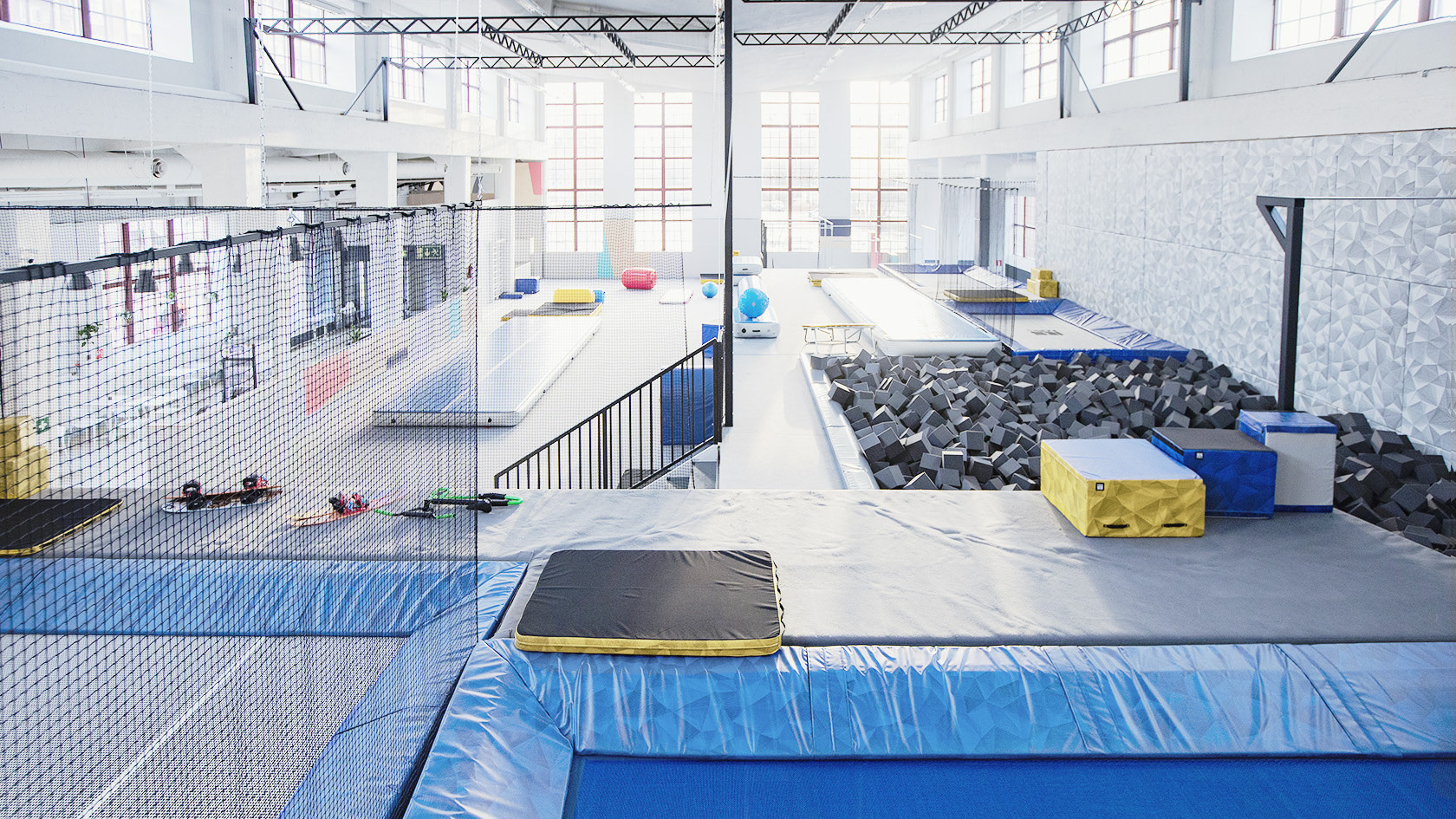 We welcome people of all skill levels who want to improve their skills and have fun with new challenges. Reenis is an excellent place for athletes to practice and train. We offer classes for e.g. trampoline and parkour practice. Also sports clubs, groups and companies can book a private slot. Reenis is an excellent place for organising an event.
Reenis is an excellent place for athletes to practice
Our Story
Reeniseppo Oy, aka Reenis, was established in 2018 by four entrepreneurs who have years of expertise in engineering and building facilities for creative training (trampoline parks, climbing walls and parkour areas for example). Reenis is their first own movement facility.