Frequently Asked Questions
Only participants need to pay admission. Adults who only accompany their children don't need to pay admission. Children under 2 are free of charge.
Ticket is valid until you leave the gym
Entrance fee can be paid by cash, bank and credit card, Smartum, Edenred and ePassi. Webstore accepts bank and credit cards and also Mobile Pay.
We have a cafe here at Reenis where you can buy snacks and coffee. We also sell Rs Parks merchandise and you can pick up items bought from Rs Parks web site from the counter.
Free Wi-Fi
What is Reenis?
Reenis is a creative gym where you can try sports like parkour, trampolines, gymnastics, circus, street workout, tricking e.g. If you are interested about learning new skills and having fun with acrobatics, this is definitely a place for you. We also have a functional gym.
Where?
Alvar Aallon katu 1
Oulu 90520
Lot's of free parking slots at Alvar Aallon katu 1, avoid parking in front of Oulun Kiipeilykeskus. We are located next to Sale Toppila and opposite of Oulun Kiipeilykeskus
How can I get to Reenis by public transport?
Reenis is located in Toppila and its nearest bus stop is "Meri-Toppila P" when coming from the city center. From here, walking distance to Reenis is about 350 meters. Lines pass through this stop: 4, 4A, 20, 20B, 20K, 20N and 21. Google maps will show you real time info about bus schedules.
Structured courses?
We have structured courses to 7-14 year old. Courses we are currently offering: Trampoline, parkour and gymnastics. You can find more info about them here(only finnish language). Teaching is only in finnish, althought most coaches can give basic tips in english.
Does Reenis have lockers, locker rooms and shower?
Yes, we have lockable storage cabinets, please bring your own lock with you. We have locker rooms with shower for women and men, these are shared a locker rooms with Climbing centers bouldering area customers. Reenis rents locks for 1 €, you can also buy locks from our reception.
Due to current coronavirus situation, Reenis recommends taking a shower at home
Accommodation near Reenis?
Most of the accommodation can be found near the center of Oulu. Nallikari Holiday Village offers a different service from the normal selection of hotels, where you can find accommodation options by the beautiful seashore, from camping to caravan sites and cottages!
Entrance fee to Reenis at a discounted price for those staying in Nallikari holiday village!
Does Reenis have a café?
We have a café on our reception, where you can buy snack bread, smoothie, yoghurt, return drinks and bars, as well as a small snack(limited supply. We serve coffee made from Lehmus Roastery beans as well as cappucino, Caffé latte and espresso. You will also find cocoa and tea from us.
Do you sell sport equipment?
We sell and we build. Rs Parks webshop's warehouse is located at us. You can buy Reenis t-shirts, caps as well as RS Parks products and fitness equipment directly from us. Note! Products purchased from RS Parks webshop can be picked up at our reception.
RS Parks sports equipment store also serves outside Reenis' opening hours by agreement +358 8 613 9190.
City of Oulu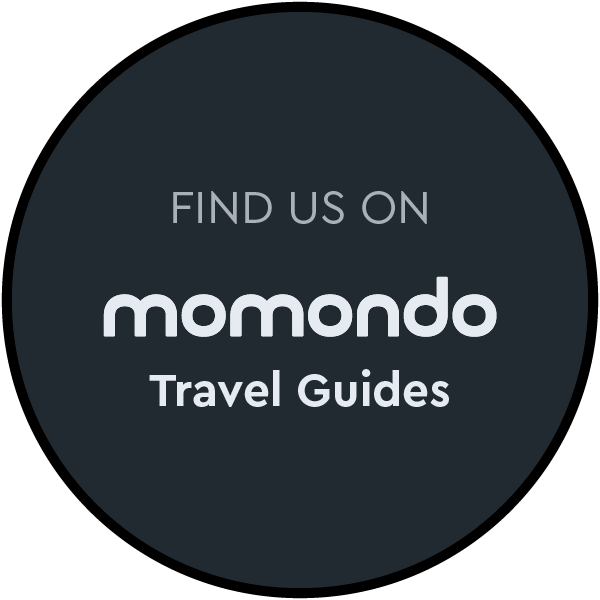 Rules
General rules
Every participant needs to sign the waiver before first visit. Fill out the waiver online or at Reenis. Entrance fee does not include insurance.
Ticket is valid until you leave the gym
You can take your own water bottle with you. Eating own snacks/food allowed only at the cafe tables.
Functional gym is for 15 years and older
Always jump within your skill limits
For hygiene reasons please wear socks. You may jump barefoot if you think that your socks won't provide enough grip. The use of clean indoor shoes is allowed at trampoline walls, parkour and spring floor area. Do not use shoes on airtracks
Always adhere to safety instructions given by the staff. Always ask for advice and help if needed
Check the area availability and opening hours before each visit
Trampoline
Notice all our trampolines are performance trampolines
One jumper at a time, no double bouncing
No jumping from trampoline to another trampoline
Wait for your turn outside the frame pads
Jumping time about a minute. No sitting or resting on trampolines
No phones, water bottles or other items to trampolines
Safety tips:
Try to jump on the middle of the trampoline
Learn to stop the bounce by bending your knees
Never land on your head
Foampit
Always check that pit is free for jumping, wait for your turn
One jumper per line. Get up from foampit right after the jump
Do not dig holes to foampit. No picking the foam cubes
Always empty your pockets before jumping
Safety tips:
Always try to do a controlled landing, no landing on your head or stomach
Do only tricks that you are cabable of doing
Probably the most common injury while jumping to foampit is hitting your head to knees. To avoid this keep your legs spread apart and near your body.
Spring floor and parkour
Be extra careful during rush hours
Give space for everyone
When you've finished your workkout, put all equipment back where they belong
Clean shoes for indoor activities are approved
Always check bars and obstacles before use! Staff will help you if necessary.
Gym
R15
Always return the equipment back to where they belong after use
Use gym equipment the correct way to avoid possible injuries or damages to the equipment.
Do olympic lifts and other heavy lifts at the highest platform
Use of liquid magnesium allowed
Circus equipment
Always use landing mats for aerial equipment
Return equipment back to where they belong
Make sure there's enough room around you while e.g. juggling
Trampoline boards
No jumping with one leg
Use them only as they are meant to use
Don't hesitate to ask help!
Move equipment further from the trampoline after use
Indo board
Begin practising against the wall or hold your friends arm
Balance only on flat area
Check that there are no sharp objects near that you could fall over