Yoga at Reenis
On Mondays Reenis has classes, which you can sign up for by redeeming a place in the online store or paying with an exercise benefit at Reenis' cash desk. Aerial yoga classes continue 21.8.2023.

Yoga classes
6-7 times intensive courses held by experienced instructors from Pop Up Yoga Oulu. You can find more information and registration instructions for the courses on the companies own page.
Calendar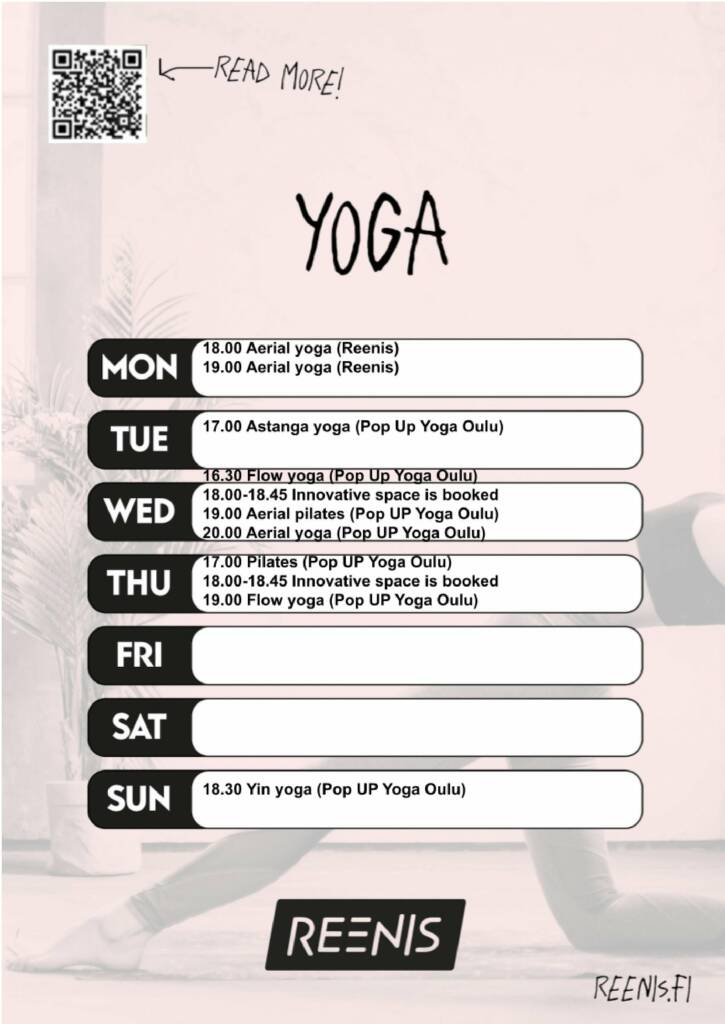 We have opened a new yoga hall in Toppila, in connection with Reenis' pounding hall and skill gym. The location is central and there is plenty of parking in front. There is a separate entrance to the space, and it is not linked to the opening hours of the Reenis sports hall. The space is bright and spacious. Aerial yoga mats for 10 people are also available. The yoga hall is located in connection with Reenis Gym at the north end of the building.
If you are interested in holding weekly classes or workshops, please contact us. We will be happy to talk about cooperation opportunities with you.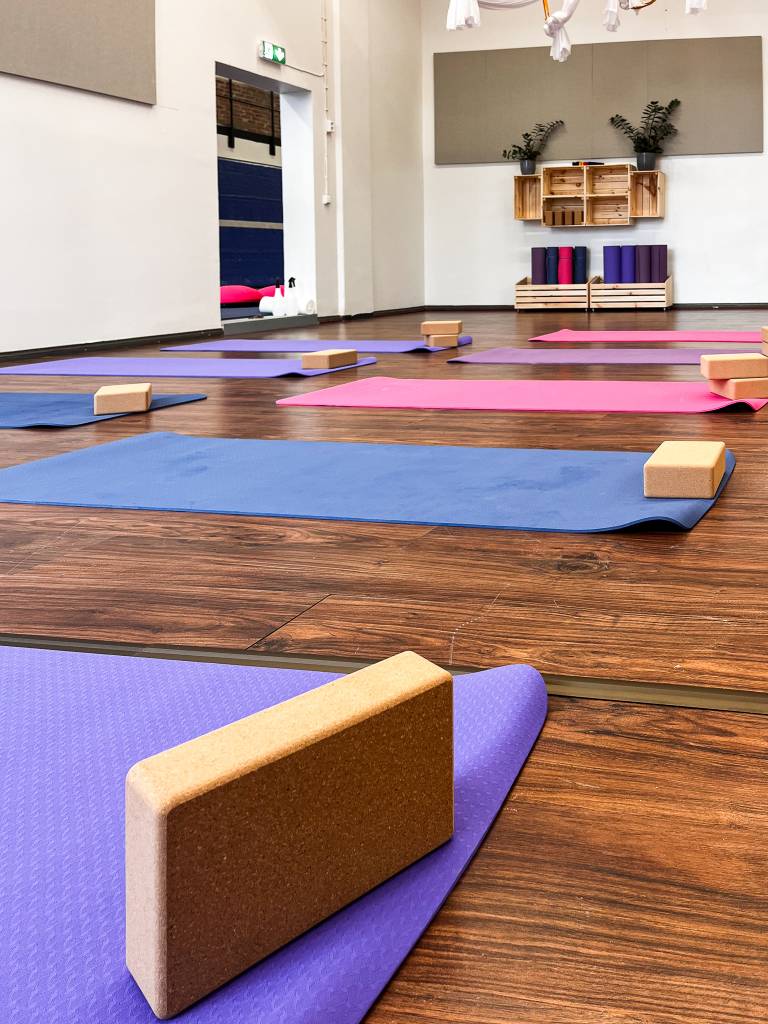 It is also possible to book the yoga studio for a work wellbeing, bachelor party, or even a little Christmas program! In addition to traditional yoga, you can choose aerial yoga or, for example, yoga with sparkling wine. The content of the lesson is adapted to suit the skill level and the duration is 1 hour.
We also rent our bright yoga studio for outside use. Ask about the possibilities and request an offer! anne@reenis.fi.
Rules of use of the skill and yoga space
The skill and yoga space is primarily used by courses and guided groups. Wait for the guided hour to end before entering the space
The skill room is available to Gym members outside of scheduled times between 6 a.m. and 12 a.m
Clean up all your traces and put things back in their places after use
Yoga room fabrics are rented for use only with a separate agreement
Training at your own risk, avoid doing dangerous movements when training alone
Jumping on Airtrack only with socks or bare feet
No food, alcohol, intoxicants/doping Rhine Alvar Aalto katu 1