Reenis Private booking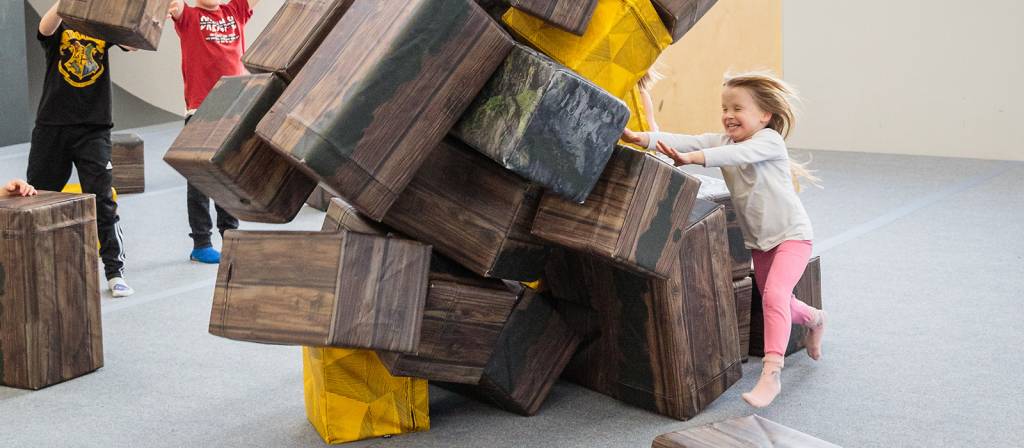 Book the whole Reenis for your own group. You can see available times in our booking calendar. If the desired booking date is full, inquire about free times by calling us or contact us by email.
There must be at least one responsible adult on duty to supervise.
Prices
Prices between 149 – 449 € depending about the amount of participants and day of the week.
Schedule and practices
The doors open at the start of your booking. Each group need to leave Reenis 5 minutes before end of the booking.
Upon arrival, the group will be introduced to key rules and practices.
Everyone washes or disinfects their hands as soon as they arrive. Hand wash also before and after snacks.
Reservation for a private bookings include birthday party room where you can bring your own food with you.
At the end of the reservation, equipmetns must be are arranged to where they belong.
Booking
You can make a booking by purchasing this product. After booking the correct time, the order will be transferred to the shopping cart waiting for you to make the payment.
Call or message us if you would like to pay for your booking in cash or some other payment method
Add the size of the incoming group and other information worth mentioning in to the comments field
Booking conditions / Terms of Use
Each participant agrees to abide by these terms and conditions
Reenis must know the names of all participants, the list of names must be sent by e-mail to info@reenis.fi no later than before the start of the booking.
The adult supervisor in charge is responsible for the children
No outsiders allowed inside Reenis
Each participant must have completed the safety instructions from our website https://reenis.fi/kayttoehdot/
The participation fee does not include insurance. Moving at your own risk, everyone attends the activities at their own free will.
Dining only at cafe tables or in a separate room. Reenis will charge a € 40 cleaning fee if food remains are found in the sports facilities after the booking.
All normal rules in Reenis apply during the booking
Before leaving, those on the reservation must arrange the equipment back to where they were belong to.
The booking date can be transferred once free of charge or the amount corresponding to the booking fee can be converted into ticket products if your reservation cannot be arranged or their transfer is not possible.
The reservation booker is liable for damages caused to equipment, structures and / or furniture resulting from misuse.
No alcohol or intoxicants
We reserve the right to change or modify any of the terms and conditions contained in the Terms or any policy or guideline of the Sites, at any time and in our sole discretion. By purchasing products or engaging services from Reeniseppo Oy (Reenis), including both paid and free products and services, you acknowledge that you have read, understand and agree to be bound by Reeniseppo Oy Terms & Conditions
Questions about the bookings?
You can call us on +358 86139199 or send a message to info@reenis.fi